Extracted from: https://mccourt.georgetown.edu/news/a-new-data-toolkit-could-bring-economic-policy-into-the-21st-century/
Massive Data Institute Distinguished Lecturer Dr. Karen Dynan discussed the gaps that new economic data have filled, the issues that remain and what can be done to solve them.

The McCourt School's Massive Data Institute (MDI) hosted its second annual MDI Distinguished Lecture, a series focused on bringing leading scholars from around the world to Georgetown University to share cutting-edge research at the intersection of technology and policy. As its 2023 lecturer, MDI hosted Dr. Karen Dynan, professor of the practice in Harvard University's Department of Economics and at Harvard Kennedy School, who discussed the new economic data toolkit and what it could mean for policymakers.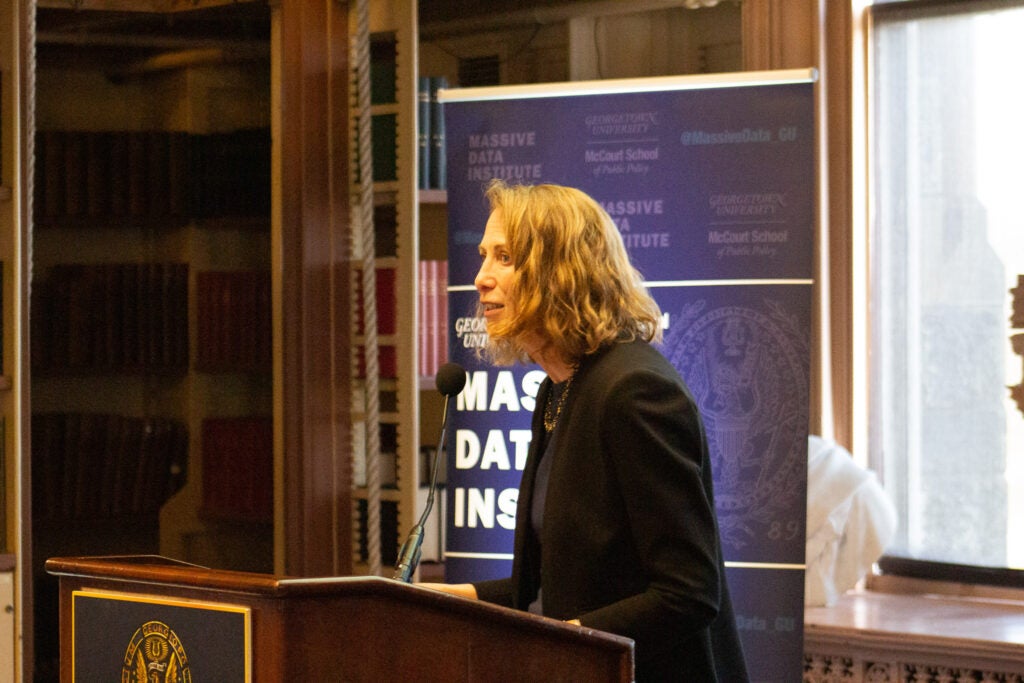 Dr. Dynan, an expert in creating impactful economic policy, began her lecture by outlining the old strategies for data collection and policy development. For decades, policymakers have made key decisions about monetary and fiscal policy based on a set of high quality traditional indicators, such as Gross Domestic Product (GDP), labor statistics, financial flows, among others.  These indicators, also known as a data toolkit, uncover only what is happening on average in the economy and provide little insight as to why.
In recent years, "new waves of innovation" have allowed for new "trackers" to be added to the data toolkit. "These new indicators help researchers and policymakers to get more granular insight into why economic change is occuring,  giving them the tools they need to intervene before things get worse," said Dynan. 
Dynan continued to stress the importance of utilizing more granular data, noting that "new trackers were able to shed light on the 2020 economic collapse well before traditional indicators even noticed a decline." 
"Using traditional data, policymakers would not have seen the degree of job loss in 2020 until mid-May; the plunge in GDP would not be seen in government data until July," she said.
Good economic data is essential to informing policy that will reduce the odds of future crises and mitigate the damage when they occur.

– Dr. Karen Dynan
Dr. Dynan concluded her lecture by encouraging students to continuously adapt to changing data-collection strategies to make informed policymaking decisions in the future.
View Dr. Dynan's presentation slides.